LM6 acting for Daffodil Developments have sold the residual 2.5 acres site at Duo, Widnes to Total Developments UK.
Total Developments have subsequently submitted a planning application for a 2 unit detached, new build warehouse scheme totaling 42,000sqft at the Shell Green site, Bennett's Lane.
Warrington-based architecture and project management firm C4 Projects drew up the application for the scheme, which has been submitted to Halton Council.
The larger of the two detached warehouse units would boast 23,573 sq ft of internal space, while the smaller offers 18,171 sq ft, incorporating ancillary office at first floor.
Phil Morley at LM6 Comments – 2021 looks likely to break all records in terms of occupier take-up and supply of new build accommodation is severely limited. Thise new scheme will be provide new Grade A accommodation in the City Region when supply is at a record low.
For full details on availability and programme please contact us and see below for further information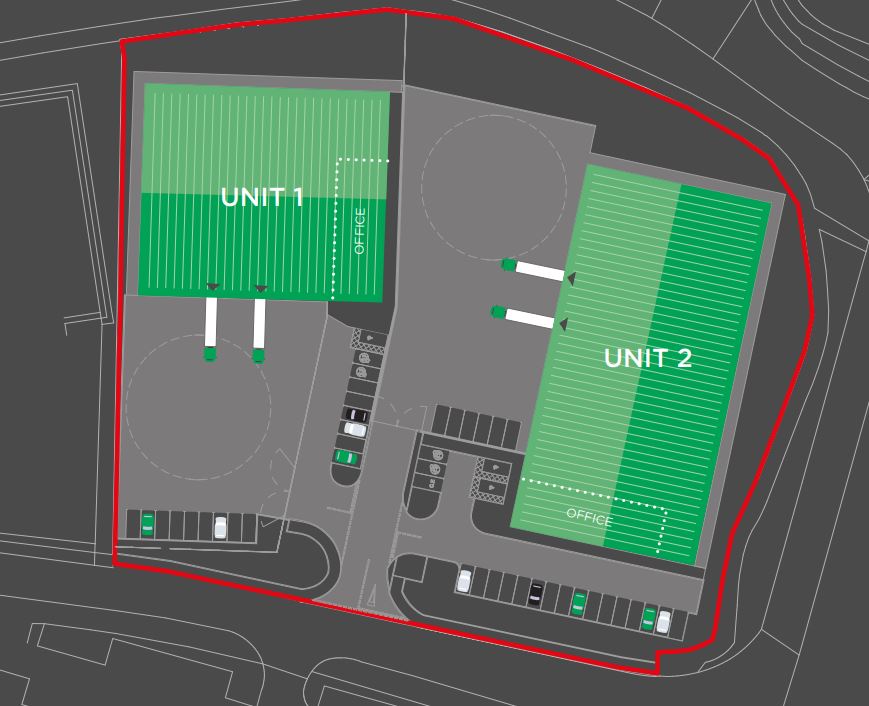 Advice during Covid – 19

We know the current pandemic presents unique challenges for business and real estate issues.
If you are a business owner a sale and leaseback offers an opportunity to release capital and we can assist you in this process.
In these testing times we can help – whether that be to sell, lease; relocate your operations or assist in landlord and tenant discussions.
Call us