LM6 have been shortlisted for the prestigious Knowsley Business Awards for their work with Seybourne Estates in their ASSET MANAGEMENT STRATEGY AT IMAGE BUSINESS PARK.
The award seeks to showcase outstanding work in Knowsley and is open to all commercial developers or occupiers who have either developed, let or sold commercial premises during the last 12months.
LM6 submission has been selected as an exemplar scheme in the Liverpool City Region and outlined below:
Formerly home to Kodak (Eastman), Image Business Park extends over 38 acres providing 400,000 sq ft of office, warehouse and industrial space where key tenants include Surface Transforms (ST), Future Industrial Services and Ames Goldsmith and is one of the few remaining strategic re-development sites of this scale in the North West.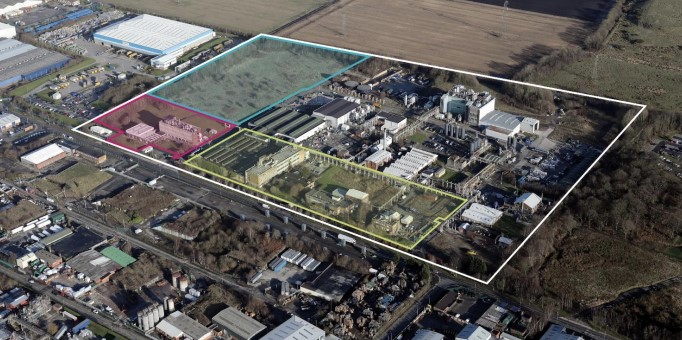 LM6 acting as advisor original purchased the site on behalf of Seybourne Estates and have initiated an asset management strategy over the past 3 years working closely with local occupiers and with the Public Sector toretain and attract inward investors.
Seybourne has been a catalyst for change on the Knowsley Industrial Park delivering:
New development of 56,691 sqft – pre – let to Contenur.
2. New speculative development underway to deliver 120,000 sqft – on site with completion expected
Summer 2024.
3. £ 20 m Investment sale
4. Disposal of land to Surface TransformersT to allow for future expansion
5. Creation of development plots to facilitate further speculative development across 6 acres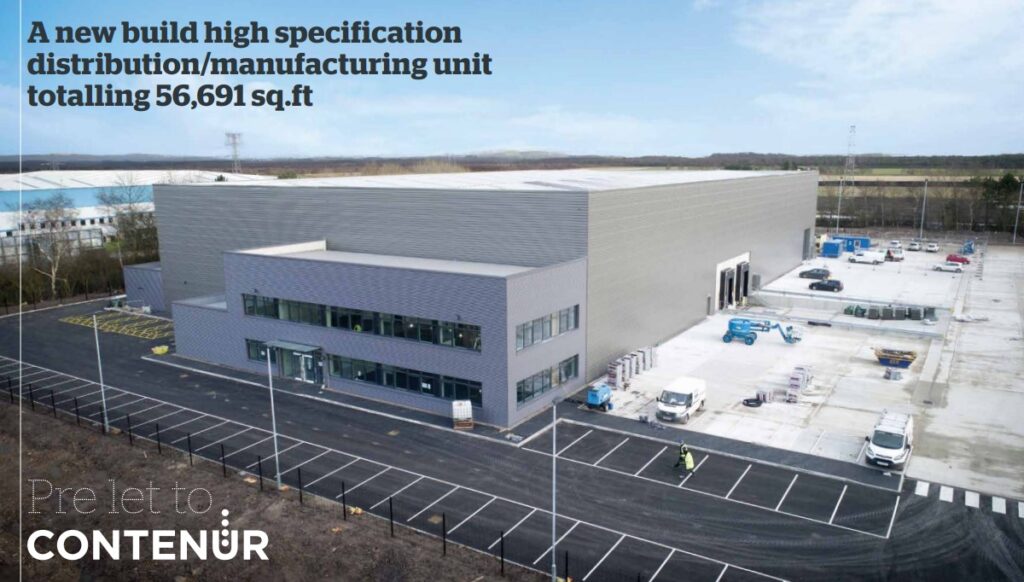 This success has been a combined effort working closely with private and public sector in promoting the individual site and wider locality on a local, regional, national and international basis.
The new manufacturing facility built for Contenur extends to 56,691 sqft on 6 acres and became operational following their 15 year lease commitment
The development was delivered on time and to budget , meeting occupiers specification and operational
requirements. It is now fully operational employing over 40 staff
The Contenur building was sold in a £ 20 million investment transaction which also included a forward funding deal and delivery of new speculative development on site.
Leading Fund EQT Exeter (About EQT Exeter – EQT Exeter) purchased the investment package and have committed to develop a 120,000 sq ft speculative warehouse development in a single unit,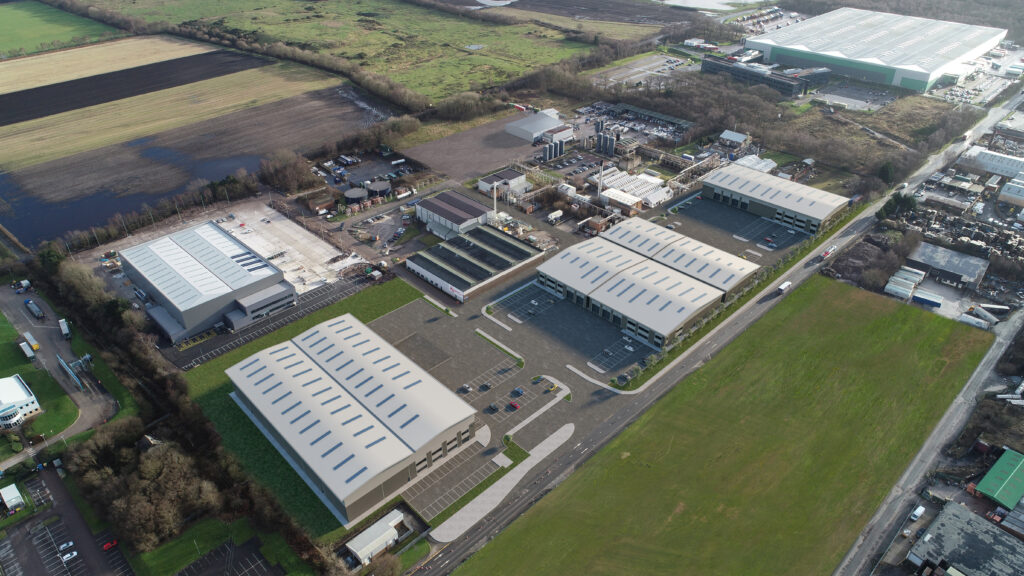 Seybourne will deliver the building and are currently on site preparing ground works with completion expected in Summer 2024.
The building responds to ongoing occupational demand for logistics facilities and adds further to Knowsley growing reputation as a Prime logistic location of national importance.
We will seek to exploit future economic growth opportunities further where Seybourne +have created an
additional 6 acres for development at Image Business Park which LM6 will be promoting to satisfy further
investment/occupational demand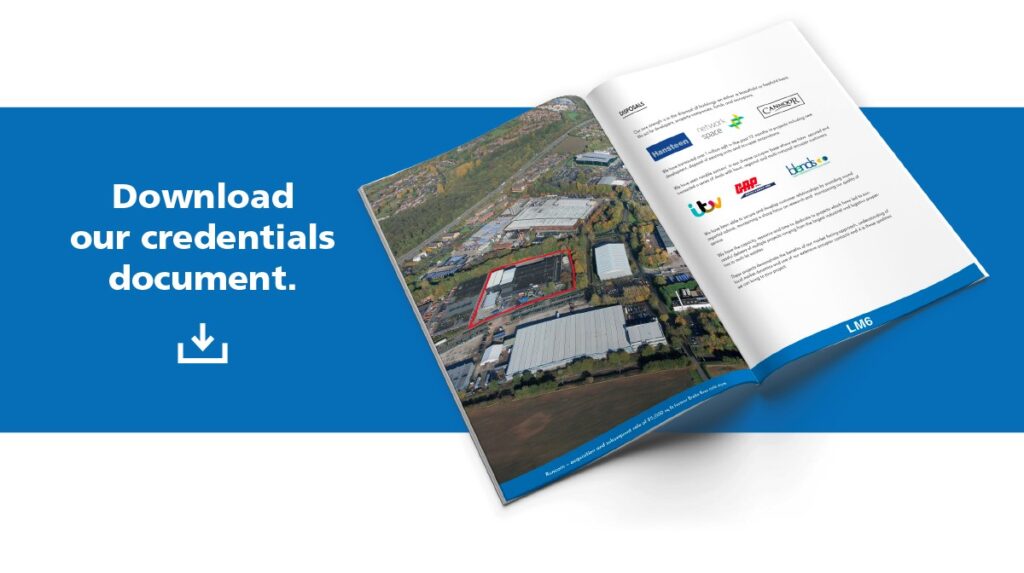 The current economic climate presents unique challenges for business and real estate issues.
In these testing times we can help – whether that be to sell, lease; relocate your operations or assist in landlord and tenant discussions