Professionalism is the core principle that underpins all our work as Chartered Surveyors. As a member of the RICS and a regulated firm we follow the Rules of Conduct, ensuring that our clients and the wider public can have confidence in the advice we offer.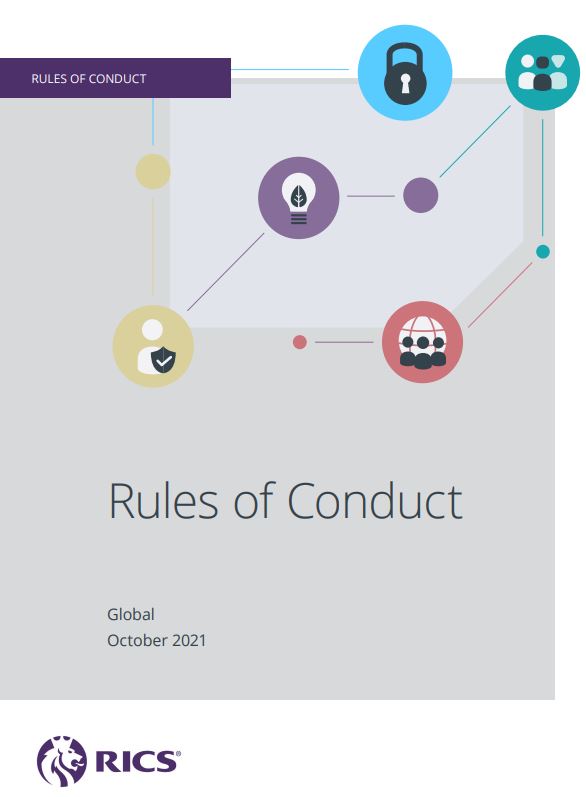 As market trends evolve, the way RICS professionals qualify and practice is also changing to address real market challenges with ethical business practices. Now, more than ever, professionalism matters.
Following extensive collaboration and consultation with members, end users and the public, RICS has now updated the Rules of Conduct to ensure we can continue to deliver confidence to the markets we operate in. The new simpler structure includes five key changes:
1. A simpler structure: we are making the Rules of Conduct clearer for RICS members and firms, providing greater confidence for clients and the public by consolidating the Rules of Conduct for Members, Rules of Conduct for Firms and Global Professional and Ethical Standards into one document.
2. Clear examples: each rule will be illustrated by examples to help members understand how the Rules are applied.
3. Sustainability: we have embedded sustainability within the Rules, providing assurance to clients that our members will help them make decisions that recognise the challenges of climate change.
4. Evolving use of technology: the new rules remind members and firms of the importance of understanding of evolving technology and the ethical risks this brings.
5. A focus on respect, diversity and inclusion: respect and courtesy will continue to underpin our professional ethics, ensuring we are all contributing towards an inclusive global profession where everyone can thrive.
These changes will come into effect on 02 February 2022 and will mantain the confidence in the professionalism of RICS members and the services we offer.