We are pleased to help St Anselms College in year 10 interviews on Thursday 20 April for the role as Trainee Chartered Surveyor at LM6.
The hypothetical role will be within the 'Agency ' department and include the sale and leasing of commercial property.
Interviewees will be tasked with researching our organisation and finding out what the job entails and each interview will last 20 minutes.
If you are one of the boys being interviewed I will save you the hassle of doing any more research as at least you have looked here!! and here are the questions I will ask you, look at the links for the answers:
What is the name of my company ?
2. Who is the greatest rugby team ever created – Birkenhead Park FC
3. What type of property do LM6 mainly deal with:
About Us – LM6 Property Solutions
4. You can become a Chartered Surveyor following a Degree route but also via Advanced Apprentiships – How many GCSE's do you need to qualify ?
How to become a surveyor | Surveyor profession | RICS
5. What is Wirral Waters? Give me a 20 second summary:
6. What Colour is the Macdonald & Co Website, what do they do and do you think Surveyors are well paid?:
Surveyor Jobs – The RICS Recruitment Partner (macdonaldandcompany.com)
If you want to explore the role further then for additional information on Surveying and what that entails see links :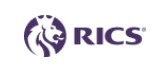 What does a surveyor do? | Salary and types of surveyor | RICS
end